Best massage chairs are the one-stop solution for all your massage needs. After a hard day's work, watching your favorite TV show, movie, or reading a book is one of the best ways to relieve stress. But, is it possible to find the best massage chairs in the crowded market? Yes, it is very easy to find an excellent massage chair for your needs. From expensive to best budget, various best massage chairs are waiting to serve you. We have selected these top ten massage chairs based on the build quality, brand reputation, features, and above all, user experience.
Recommendations
Real Relax Artificial Leather Massage Chair Best Full Body Massage Chair
Osaki OS4000TA Model OS-4000T Best Massage Chair For Tall Person
Human Touch WholeBody 7.1 Best Massage Chair For Back Pain
List Of 10 Best Massage Chairs In 2023
Quick Features
One button zero-gravity design
8 massage neck back rollers
6 auto modes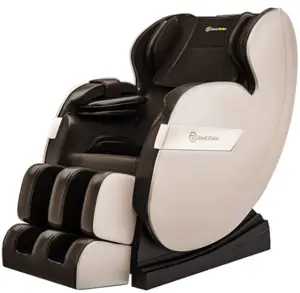 Featuring a foot roller along with 50 airbags perfectly placed for shoulder comfort, the Real Relax Massage Chair is one of the best massage chairs available on the market. It comes with different settings to adjust the airbag, speed, massage time, and intensity. This massage chair is a recliner to ensure the user can easily adjust the footrest along with the backrest up and down according to a comfort level.
This excellent massage chair also has 4 preset programs to choose between the vibration, airbag, heater, or roller massage techniques. Smart remote control is easy to read and understand for new users. One of the best features of this massage chair is the extended footrest that allows taller people to adjust comfortably.
Real Relax Artificial Leather Massage Chair also boasts ergonomic armrests to provide your arms with a comfortable feel while reclining. There are two back wheels for smooth movement. To promote blood circulation in your body, it also has a built-in waist hear. Other notable features include an LED light, Bluetooth, and 3 years manufacturer warranty.
Read Full Review of Real Relax Massage Chair
Pros
Easy to assemble and install
Available in different colors
Offers full body massage with ultra comfort
Best choice for tall people
Smart remote control for customization
Back heating technology
Quick Features
Zero-gravity design
6 different massage modes
5 preset auto massage programs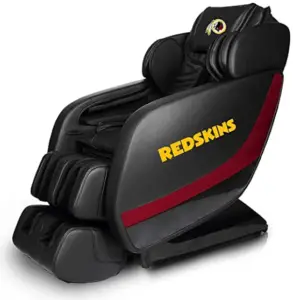 Shiatsu is poplar for producing the best massage chairs, and this model is the perfect example of its flawless artisanship. If you are looking for a best-budget massage chair with excellent features, this full-body electric massage chair by Shiatsu is made for you. This 2020 model of this massage chair comes with a few minor changes than the previous ones.
One of the best features of Shiatsu Massage chair is its 3D technology. This feature scans the curvature of your backbone along with other body parts. It is manufactured from premium quality PU leather and can be easily extended to 6.7 feet in height. Assembling is the chair that is as comfortable as you like, and if you face any issue, there is a user manual to help you.
Shiatsu is well aware of the modern technology integration and has equipped LED lights and Bluetooth audio playing features with this best massage chair. Also, the built-in sensor perfectly measures the spine length and directs the chair to the full body for the massage.
Featuring six different massage modes, the chair offers extreme support to your head, neck, back, shoulders, and waist. The improved foot roller rolls smoothly in both forward and backward directions to relieve foot stress and pain.
Pros
Made from PU leather
Easy to Assemble
Adjustable speed intensity
3D scanning technology
8 massage rollers with 32 airbags
Cons
Available in two colors only
Quick Features
15 lbs weight
Dual-density Pro-Lite cushioning
The patent-pending soft, curvy design
Featuring a durable oval tube aluminum construction, this Earthlite portable massage chair is a real gift for your outdoor activities. It's easy to fold design with an ultra-lightweight of only 15 lbs allows you to fold and take it anywhere you want.
The chair comes with a reasonably small footprint and can easily support up to 300 lbs of user weight. Though the weight limit is relevantly less as compared to other massage chairs, the build quality of Earthlite is simply exceptional. One of the best features of this portable massage chair is its premium quality, dual-density Pro-lite cushioning along with the buttery soft Natursoft upholstery for ultra comfort and durability.
The innovative oval frame is crafted from light and robust aircraft-grade aluminum. The compact design allows you to fold and store it in a durable nylon carry case. When it comes to adjustability, this Earthlite Vortex massage chair is very easy to adjust. Last but only least, the manufacturer offers a limited lifetime warranty for this best portable massage chair.
Pros
Affordable price
Ultra-lightweight and durable
Available in 8 colors
Easy To Use and Adjust
Folding design with store case
Limited lifetime warranty
Quick Features
6 Auto programs
Smart body scan technology
3 stages of Zero Gravity
Kahuna is one of the most popular and, without any doubt, the largest massage chair manufacturer in the world. This LM-6800 by Kahuna comes with the smart body scan technology that detects the body size for individual custom fit massage. If you are a Yoga lover than this best massage chair is definitely your thing because, besides the five other auto programs, it also has a special Yoga stretching feature for full-body stretching.
One unique feature of this comfortable massage chair is the new design of the arm airbag that offers extreme comfort during the massage. Along with an elegant design, LM-6800 also fits perfectly in your home due to its space-saving technology. Its specially designed L-track frame, 4 rollers, and the air-cell massage system expertly massage your waist, shoulders, arms, and hips.
SH-Chiro is a signature program of the Kahuna which is designed to target your spine and unlock the nerve energy. It allows reliving the spine pressure very effectively. Other notable features include 5 manual massage techniques, dual foot rollers, and adjustable roller speed.
Pros
Double layer shoulder bags
Computerized body scan technology
Space-saving technology
Heating Therapy on lower back and legs
Extra foot padding and remote holders
Quick Features
Air Massage System with Heat Therapy
7 massage modes
Computerized body scanning
If you are looking for the best electric massage chair at a reasonable price, then this Shiatsu chair is a perfect choice for both home and office use. This Zero-Gravity massage chair comes with the ideal adjustment system that includes width control, speed control, and intensity control with 3 different levels.
It offers air massage pressure on four different levels. The four massage points work to give you an ultra-comfortable massage. It also has heat massage support for neck, legs, waist, and shoulders. The manufacturer has added 21 airbags that are placed in the arms, shoulders, hips, calves, feet, and thighs. This updated heating system by Shiatsu offers extreme relaxation to the muscles and joints.
Another notable feature of this best budget massage chair is the smart body scan technology that detects your body size for custom fit massage. It's built-in sensor automatically measures the spine length for perfect massage therapy. Also, the chair automatically adjusts the intensity level according to body weight.
Pros
Reasonable Price
Heat therapy system
Automatic intensity adjustment
Multi massage functions
Best for home and office use
Cons
May need additional padding for deep pressure
Quick Features
6 massage styles with 5 levels of speed and intensity
Next-generation Air Massage technology
Computer body scan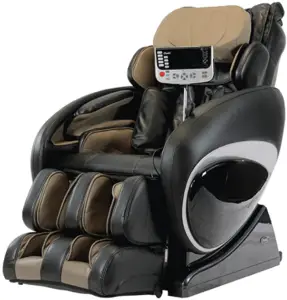 Osaki is another well-known massage chair brand that has been producing quality products for some time. Their chairs are famous for cutting-edge technology, which is good enough to attract massage lovers. OS-4000TA is an upgraded version of the OS-4000T with various essential added features.
This best premium massage chair offers zero gravity technology, full-body experience, and proper heat for the lower back area. Just like the previous Osaki model, it also has a full-body scan feature to deliver excellent massage. This new model comes with 5 levels for speed and intensity.
One unique feature of Osaki is that it has reduced the number of bags in the chairs but improved the total surface area. This puts a less technical burden on the mechanical units, which enhances the product life. In fact, it is one of the best mechanically sound massage chairs available on the market.
You can easily lift and stretch the calf rest according to your needs. Other notable features include unique foot roller, arm air massagers, wireless controller, auto recline, and the leg extension with S-Track Movable intelligent massage robot.
Pros
Improved air massage technology
Lower back heat therapy
Six unique auto programs
Unique foot roller
Arm air massagers
Quick Features
5 massaging modes
Thick Padded Headrest
360° swivel seat
One of the most comfortable massage chairs, the Esright recliner, comes with excellent features including massaging, reclining, heating and vibrating. This best massage chair is available in three colors. The chair is manufactured from the durable and comfortable PU leather that can last for a long time without any damages.
It comes with a thick armrest and back cushion for premium comfort. If you are a vivid book reader, then you will surely love the four storage bags along with two elegant cup holders. It can easily swivel 360 degrees with 150 degrees of reclining ability. You can set the chair to two levels of intensity along with the 5 control modes. Be careful with the heated massage mode because you will experience some strong vibrations.
One of the best things about the PU leather surface is that it is water-resistant. So you can easily clean it with a wet cloth without worrying about the damages. The sturdy frame of the chairs is made of the durable metal to support up to 300 lbs of weight.
Pros
Rocking chair features
Heat function for lumbar
Best budget massage chair
Water-resistant PU leather
Two side pockets with 2 cup holders
Comes with remote control
Thickly padded headrest
Quick Features
Lumbar back heating
4 manual massage systems
Air massage technology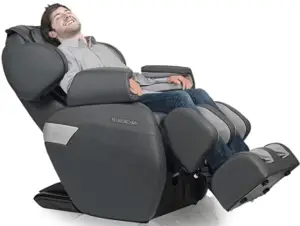 This best massage chair under $2000 comes with excellent features for massage lovers. It is equipped with the rollers that work perfectly with the shape of the spine and glide from the top of the back the gluteus muscles for an ultra-relaxing body massage. Its L-track feature helps the chair to cover the complete body parts during the massage.
This best massage chair comes with the 5 manual massage systems that include a rolling, shiatsu, kneading, tapping along with a system for tapping, and kneading. The computerized body scanner scans your body and determines the length of your spine to make massage the perfect for your body.
It also has an easy-to-use remote control with a compact design. For the user's ultimate ease, the manufacturer has added 3 Zero Gravity stages. Not only they help to relax but also lower the pressure on your heart. One of the best features of this best massage chair is its 4 fully Automatic Programs that replicate the actions of massage experts to provide your body with a full stretching program.
Another best feature of this massage chair is the lumber back heating technology to offer quick relief from back and muscle pains. There are 2 heating pads added in the lumbar regain to provide relief to the muscles and let you enjoy an ultra comfort massage at home.
Pros
Buttock L-Track Massage System
One Hand Accessible Remote Controller
Air Massage Technology
Easy to maintain
3 True Zero Gravity Positions
Cons
No smart features like Bluetooth or Alexa Compatibility
Quick Features
5 Selectable programs
3D FlexGlide technology
Warm Air Massage Technology
Featuring an ergonomic design, this is one of the best massage chairs with some compelling features within the lower to mid-range price. In fact, the best of all its patented Flexglide that offers similar massage just like human hands. On the other hand, the BodyMapPro enables the user to target the exact points for massage.
Another notable feature of this Human Touch massage chair is the warm air technology. It provides heat therapy to the lumber for relieving tension and stiffness in your back muscles. This chair is an ideal solution for those who are suffering from back problems. It helps to improve the blood flow and also alleviate aches and pains.
The ottoman offers a soothing treatment to the calves with the "CirQlation Figure-Eight†action that promotes the blood flow to the head and core of the body. Also, the foot and calf massage come with2 speed to select from along with an automatic program. Reclining functionality is another feature that is simple to operate.
Other features include 5 automatic massage programs with full, upper, relax, lower, and sleep functionality. Also, the chair has an adjustable head pillow that allows you to adjust it according to the comfortable position. Last but not least, the user-friendly remote control is easy to use.
Pros
Independent recliner and ottoman adjustment
Warm air therapy for the back
Calf and Foot Massage
Compact Design with Swivel Base
Affordable price
Quick Features
The six-way adjustable face cradle
Aircraft quality aluminum frame
Small Cell Foam Cushioning System
This portable massage chair by Master Apollo is one of the most comfortable massage chairs available on the market. Featuring the thickest and largest cushions, this massage chair comes with a weight of only 18 pounds that allows you to take it anywhere you want. Its ultra, comfortable thick cushions are specially designed to support heavier bodies.
All the cushions of the chairs are manufactured with the special SmallCell foam that offers high density as compared to typical cushions. One of the best features of this massage chair is its modern Aircraft Aluminum frame. Not only this frame makes the chair durable but also one of the lightweight massage chairs.
It is made up of the parts, which are oil-proof and waterproof. You can easily clean the chair with the wet cloth without worrying about the damages. All the cushion surfaces are adjustable. You can adjust the cushions according to your muscle and joints needs. This framework is compact and sleek, which allows you to place the chair anywhere. Simply fold it and store the chair-lugged-style wheeled carrying case. Additional accessories include a six-way adjustable face cradle, session pouch to store your accessories, and the memory foam layered face pillow.
Pros
Largest and Thickest Cushions
Oil and Waterproof Surface
Easy to move
Lightweight (only 18 lbs)
Folds Compactly
Conclusion
Every massage chair comes with different features to provide an ideal massage experience. From comfort level to modern technology, the manufacturer works hard to equip their massage chairs with the best possible features for user convenience. Never make a decision in a hurry because your massage chair is going to serve you for a long time. So, it is better to take some time, do proper research, and consider your needs and budget and then buy the best massage chair.
Frequently Asked Questions
How does a massage chair work?
The massage chair comes with a built-in device that is placed to provide the sensation of the massage. The device may be an airbag, vibration, or may use water to promote the blood circulation in the body.
How often should I use the massage chair?
Well, you can easily use the massage chair daily, but for the best results, it is recommended to use in shorter increments.
What type of health conditions can massage chair help with?
These massage chairs are effective for different health conditions. Some of the most common are
Back pain
Anxiety
Diabetes
Stress-related tension
Sleeping disorders
Muscle pain
How much a massage chair cost?
Well, it depends on your needs and budget. From cheap to expensive, there are many best massage chairs available on the market. The average cost of best budget massage chairs is $650, whereas an expensive massage chair starts from $6000.
How long should I Stay in the massage chair?
The most common mistake people make is that they stay in the massage chair for a long time. Health experts and manufacturers recommend sitting in the massage chair for a maximum of fifteen minutes at a time. If you are using a massage chair for extended periods, then the chair can damage your muscles and body tissues.
Best Massage Chair – Buying Guide
We have reviewed all of the Best massage Chair options, after spending hours on research to bring you only the best one.
But we know, being an expensive purchase, it's always become a stressful job for a user to make a final decision.
And you always want to dig more into detail for making much more informed decisions, so that you don't get trapped by any marketing gimmicks, and end up investing your hard-earned money only on worthy options.
Therefore, we are crafting this detailed Buying guide also, explaining every factor you need to consider before purchasing a massage chair. So you can easily choose the best one and knows why you have chosen it.
Let's get right into it;
Factors to consider before purchasing Massage Chair
Functionalities
Not all massage chairs are designed similarly. Some provide you only the basic features and the functionalities. While some make you amazed with their incredible functionalities.
And this difference comes with the price tag. The more high-end massage chair holds more functionality relative to the lower-end one. But the point of consideration here is not to look for many incredible features while buying but to look for the feature of your needs only.
For sure, the more the features are, the better experience you will have. But we won't suggest, to get into the trap of having a chair with multiple features. Just get the one, which holds the features of your need. Otherwise, it will only be a waste of money, as you will hardly be using any feature other than your requirements.
Massage Positions
The massage chair also differs from one and another, when it comes to the massage positions. Some provide the massage only on your back. Whereas, some are functioned to provide you massage on legs, feet, arms, neck, buttock and many other body parts as well.
But this is not the limit, some massage chair goes beyond that and mimics exactly the massage therapist to provide you the most relaxing and natural massage therapy.
You need to consider the massage positions of your selected chair, and validate whether it provides you massage on the position, of your need or not. For instance, if your condition wants you to have a massage on the neck, you bring home a chair with only a back massage position. How will it be e profound decision?
Massage Chair Rollers
Massage Chair roller is another consideration to be taken into account while going out to buy a massage chair. Every model comes with a different type of roller, and every roller has a different working mechanism and benefits.
Let's take a look at the most popular ones that you will find in most of the chairs so that you can easily differentiate them, and decide which one to get.
3D Massage rollers are the one that moves all of the 4 positions including up, down, right and left, but not only this, it also moves inward and outward direction. This helps it to provide you a more intense massage, by working deep in your muscles. And the best part is that they are best to massage the positions of the body that most of the previous massage rollers ignore including the neck and shoulder area.
The direction of the 4D massage roller's movement is not different from the 3D massage rollers, but the additional benefit of these rollers is the ability to adjust the speed, whenever it goes inward or outward direction. Other than that, they are best in providing you the deep tissue massage, by turning in different angles, which can't be achieved by any other type of roller.
Massage Chair Roller Tracks
Massage chairs come with 2 different types of roller track including S-track and L-Track. Moreover, there are also some chairs which come with both of them. You can narrow down your selection process, by choosing which roller track you want for yourself.
But how would you decide?
Let us help you to know more about roller track types so that you can decide which one to rely on.
S – Track is the original track design, which makes the roller go all the way down from your neck to the lower back, in the oscillatory motion. And they were meant to eliminate the previous straight-line roller usage, as they were of no use.
L – Track performs in the same manner, in which S – Track is supposed to. But the thing that makes it different from S – Track is the ability to reach the extended part of your body from neck and lower back. Interestingly, you will find it to be going down to the buttocks and even to the hamstrings, which makes it the best option to have.
Airbags of Massage chair
Airbag incorporated in the massage chair brings a better massaging experience to you, as they are meant to eliminate the muscle stiffness from your back and neck and also work to increase blood circulation. All thanks to its air compression that compresses your muscles to serve you with relaxation.
There is no doubt, that you must have a chair which features airbags in it. Therefore, better to always consider this factor, while purchasing a massage chair.
Heated Massage Chair
Heat has almost all the benefits that any massage chair used to have in its offering. But imagine, if we combine both of them, it will surely enhance your overall experience. And luckily, that's exactly, what today's modern massage chairs have to offer you, and they are working best in your favor.
Your blood circulation will be improved, muscles will be relaxed, feel more flexible while reducing the pain and remove the stiffness. Not to mention, these are not the only benefits, there are many others as well. Hence, a massage chair with the heat feature is what you must look out for if a better experience is your desire.
Durability
We don't have to bring your focus to the durability check, as it is the basic parameter to validate before spending your money on it. But we can't ignore it, as some people do.
You need to check out the construction quality, and lifespan of the chair. More importantly, the featured, as it helps you to anticipate, how long it will be able to serve you.
Space Saving technology
Better to have a massage chair that features space-saving technology, as it allows you to recline the chair completely within few inches. Ultimately, help you have a lot of spare space for other stuff to put on. Otherwise, the chair without space-saving technology occupies a lot of space and causes discomfort in smaller spaces.
Warranty
The warranty given by the manufacturers makes your investment secure and helps you make a decision with peace of mind. And even reflects how much a brand trust his own product. The longer the warranty, the better the product will be. Consequently, you always have to look out for the massage chair which gives you a longer warranty.
Thank you for reading this far! I hope that the information provided in this article will be helpful to you.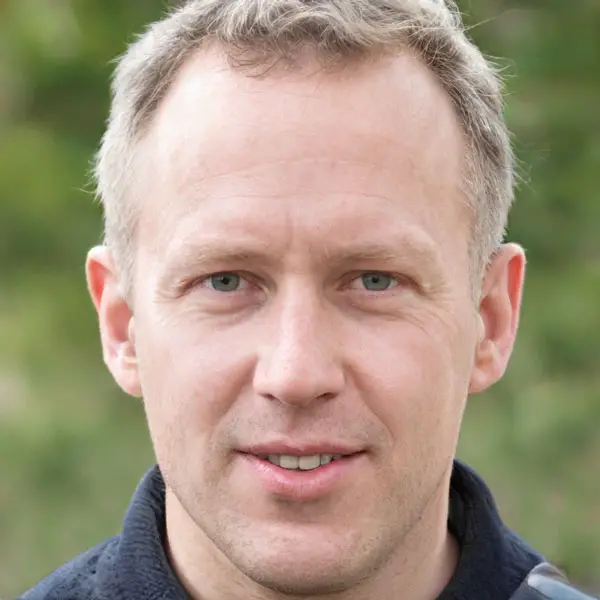 After sitting in a back breaking office chair for hours every day at his job, William Burch got the idea to start the Recliners Hunt website. William is focused on ergonomic chair design – as it is more important than ever today since we are spending more and more time sitting at our computers.