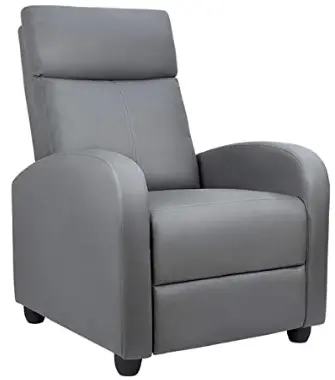 When you stand for long hours in the kitchen to prepare a feast for a big family or you sit in front of the computer for a long time, your body yearns for a short nap to relax. Homall Recliner Chair is a full body recliner that can act as a complete full-size mattress for you. You can have a peaceful power nap on this recliner and can also use it as a sofa in your living room. It surely adds beauty to your living area as it contains a classy and elegant outlook.
Without digging deep into extra and unnecessary information, let's have an overview of its quality features that define its worth.

Important Features You Need to Know:
Here are the incredible features of the Homall Recliner Chair enlisted below:
High-Quality Material:
Homall Recliner Chair is made up of PU leather. You must be wondering that what this additional PU means! PU stands for polyurethane. This leather is an artificial leather which is made of the stuff left behind while preparing the original or real leather.
This semi leather fabric tends to be skin-friendly as it gives a smooth and comfortable ride. You don't have to face any kind of irritation or slippery surface on this amazing recliner.
Moreover, the wide cushion of the Homall Recliner Chair possesses high density which brings extreme loft and avoids the unnecessary sag.
Easy to Clean:
When you have kids at home, your home furniture is at great risk in terms of cleanliness. They eat while sitting on your fancy recliners and leave stains on the fabric which, sometimes, become great trouble for you.
But now, you don't need to worry about this because Homall Recliner Chair is covered with an amazing fabric that is extremely easy to clean and wipe the stains off.
Well-built Design:
Homall Recliner Chair possesses a well-built design.it has the push-back property. With the help of a lever, you can recline back and can relax your body in a straightened position.
Moreover, it has an adjustable footrest. It possesses a durable and upgraded locking system that keeps it locked in at one place offering a relaxing pose.
In addition to this, the Homall Recliner Chair contains wider armrests with a curved shape.
Sturdy Footrest:
Homall Recliner Chair features a highly sturdy footrest that is structured and built in an extremely efficient manner. Its frame is manufactured in a new and elegant style with thick foam padding.
Its soft surface and thick foam padding, make it relaxing for your tired body and feet especially. You can rest on the amazing recliner for long hours without being uncomfortable and irritated.
Dimensions:
If you have less room in your living area and you want a compact yet classy and comfortable recliner then Homall Recliner Chair can stand right up to your expectations.
It can bear the weight up to 265 lbs. Your heavy relatives can be seated on this worth buying recliners without any fear and limitations.
Moreover, its seat is 17.7'' high, 19.7'' wide. With a 20.9'' wide and 29.1'' high back, Homall Recliner Chair marks to be the best among the top-rated recliners.  Supporting Feet:
To give strong support and maintain balance, Homall Recliner Chair possesses four sturdy feet which hold the recliner standing firmly and supported.
These feet are marked with soft pads that keep your floor safe. Whenever you want to shift it to some other place, you can drag it to its destination as the foam pads under its feet avoids scratches on the floor.
What We Liked:
High-quality material.
Easy to clean.
Supporting feet.
Upgraded footrest.
Well-built design.
What We Didn't Like:
Not recommended for taller ones.
Flimsy.
Takes up a lot of space.
Final Views:
Apart from very minor issues, which do not create a great impact on the overall performance, the Homall Recliner Chair is the best recliner which is comfy and lofty enough to provide you soothing short nap in a comfortable pose.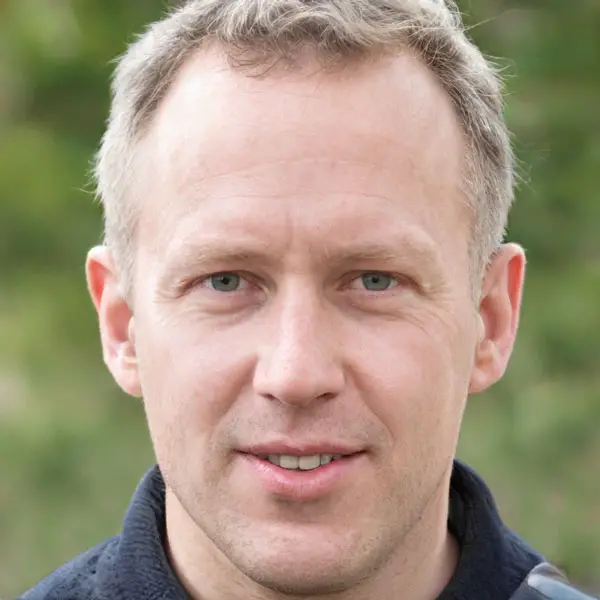 After sitting in a back breaking office chair for hours every day at his job, William Burch got the idea to start the Recliners Hunt website. William is focused on ergonomic chair design – as it is more important than ever today since we are spending more and more time sitting at our computers.