There are numerous health benefits that can be achieved through recliners but if you get any issue in it then it becomes highly annoying and irritating.
Just imagine when you are going to sit on your lavish recliner chair and ready to entertain your favourite movie which is full of true joy and excitement but when you pull the handle of your recliner for footrest then you just hear a large and loud pop sound. Oh bad!! All the imagination is ruined!! And now you cannot adjust to a broken recliner chair. Unfortunately, you are unable to enjoy the cosiness of your favourite chair just due to this small glitch.
Fixing a recliner is not a big task however, it is very easy quick to accomplish. You can fix broken or missing fasteners in just a few minutes. A wrecked wooden frame can be repaired and even rebuilt. Extremely simple things like nuts and bolts or screws will need substituting.
Well, we won't leave you in this unfair situation and guide you in ways to cope with this situation. So it won't be a lie if I tell you that a smashed handle of a recliner is a slight and mendable issue, you can quickly deal with this common issue and it occurs to all of us from time to time. The Valuable News is that it is super cool, rapid, and economical to fix!
A recliner with a shattered or missing handle will no longer function at all, this is the foremost piece of a reclining chair when comfortable is our main focus. Just keep in your mind that this minor piece of hardware makes a huge difference and deprived of it your footrest may get jammed or not open at all.
Here Is Two Option
So you may get panic and think about two options:
1) Either to totally replace your recliner which is highly unreasonable and ridiculous or
2) Call a repairman which is a better idea than the previous one but still, it is a costly idea.
But on the other hand, you can repair or exchange this piece of hardware all by yourself of course by considering some conditions; you should have the right parts and tools with you, which all in all is not hard to attain.
However, we can conclude that a broken Recliner Pull handle is a routine issue, and it is a fact that anything could inevitably happen with time. Its rate can increase when we carelessly and roughly use our recliner chair. If you appropriately and gently handle your chair and use it in the correct manner then you can prevent damage. Its proper care can ultimately slow down its wear and tear. Then at some stages, with the passage of time, you will need to switch either the pull handle or other parts on your recliner chair.
Upholding and Appropriate Care of the Pull Handle:
If you want to increase the lifespan of your recliner then take its proper care and do cleaning on the regular bases. Proper maintenance and cleaning will expand the lifespan of your comfy and favourite chair.
When it comes to your recliner pull handle, with many years of use it is predictable that it may need a spare handle for replacement or it needs to be repaired, which is a common and a slight issue of such types of Recliners. Although fixing or replacing the pull handle on your recliner is a very relaxed and low-priced process.
Whenever we start loving the things and tackle them with care their durability and stability prolonged; they do not break and last longer. So in the case of a recliner chair, it must pull its handle mildly and softly without tugging or grabbing it hard.
Wipe the Pull handle from dirt and filthiness on a regular basis and make sure that no water or liquids get dripped on it.
Ensuring these few stress-free guidelines, should give you extensive use of the Pull handle on Your Recliner, and avert it from breaking.
Method for Fixing a Pull Handle on Your Recliner:
It is a petite and relaxed method that can be followed to replace and repair your pull handle or parts of it that needs to be fixed:
1) You will need just a few tools like a screwdriver and possibly a pair of pliers just in case.
2) You will see two or more small screws which are holding the Pull Handle of your recliner, now use your screwdriver and undo them.
3) You can easily change the position of your chair for convenient access to its bottom.
4) Now locate the cable, squeeze it and jerk the cable holder out of the metal actuator, and tweak the end of the cable out of the small hole on the actuator. The whole cable cannot be removed at once.
5) You can get a new cable or any part of it online or from your nearest retailer. When it comes to the fixing of a new cable or cable holder, you have to do exactly the reverse of the elimination process.
6) After that, you can screw the handle back on to your recliner and put your recliner in its erect position again.
Method of Replacing a Pull Handle on Your Recliner:
You have to ensure that you have bought an original one and perfect handle replacement kit from a retailer or online. After making it sure you can follow the given steps to replace the pull handle of your chair.
1) A screwdriver of Phillips or similar, Torx Bit, Wrench of Allen, and of course your replacement kit should be in your hand.
2) Ensure that the footrest is shut. Then flip the face of your recliner down so you could reach the bottom of the recliner.
3) After locating the retaining screw or the hardware, keep the handle in place and remove it using a suitable tool.
4) Pull out the old handle and eradicate the escutcheon which is the shielding cover beneath the handle.
5) Substitute the old escutcheon with the new one and place the new recliner handle over the escutcheon.
6) Add retaining screws or hardware back into place and stiffen them and you can now establish the recliner back into a straight location.
Lastly:
You can figure out that a ruined Pull Handle on your recliner is not something to worry about too much.  We have raised some all-purpose steps that would work swiftly and let you enjoy your favourite seat again in no time.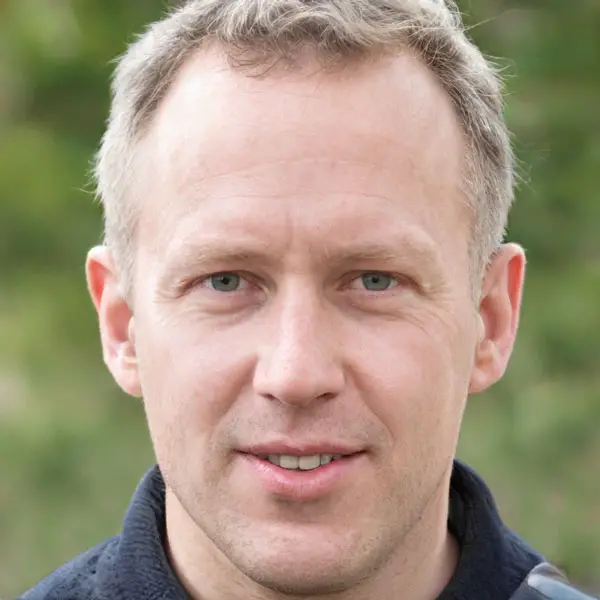 After sitting in a back breaking office chair for hours every day at his job, William Burch got the idea to start the Recliners Hunt website. William is focused on ergonomic chair design – as it is more important than ever today since we are spending more and more time sitting at our computers.