To snap out of the hectic worrisome life of this world, all you need is to spend some time relaxing on your recliner.
But, imagine getting up, again and again, to change its position for your comfort. That must be a bummer, right? For that purpose, I have a solution for you.
You don't have to buy anything. Just be creative and do a DIY power recliner yourself.
The best thing about a power recliner is that it is all about comfort and that is what we are looking for.
Converting your average recliner into a power recliner is an easy process.
You only need to buy a few things and then follow the instructions!😀
Read More Best recliners for heavy person
What is the Difference between a Recliner and a Power Recliner?
Recliner and a power recliner both are pretty comfortable. But, the main difference between these two chairs is their functions.
With a recliner, you have a lever and such functions that will assist you in converting your chair into a comfortable position. Simple recliners are normally seen everywhere.
They are comfortable but since they work manually, there can be some issues with their durability.
Also, they are not an efficient choice for senior citizens or a person with health concerns because it requires some difficult work.
Read More About Best Zero Gravity Massage Chair
When it comes to a power recliner, there is a motor integrated into the chair which helps it in converting itself into a comfortable position for you.
When it comes to the power recliners you can rely on the comfort and the durability they are said to offer.
They are a wise choice for the older people as well since with a power recliner we do not have to do any work manually.
It saves people from all the fuss of setting the recliner manually. Power recliners are way more durable too because of their electrically functioning setup.
Thus, we can conclude that power recliners are more comfortable when it comes to their usage.
Read More Best Massage Chairs Under 1000
Why Build the Power Recliner Yourself?
Well, if you go into the market and look for a power recliner then you would see a huge difference between the price of the recliner and a power recliner.
But, if you convert a recliner into a power recliner yourself then the expense is pretty low.
All you need to have is some basic things and the will to build a power recliner yourself.
One fact that stands the best in your regard is that you can buy a reasonably priced power recliner frame from the market and it would make the process easy for you.
Since frame is the most important part of the power recliner's body.
Well, if you are planning on converting your living room's recliner into a power recliner then just keep reading. Because I have all the tips and tricks that you would need to do so!
Read More Best Recliners for sleeping
Converting a Recliner into a Power Recliner:
For starters, there are various kits available in the markets that are manufactured for this purpose. So, you can buy them still you would be saving so much money.
Secondly, if you have a specific model of a recliner then you should contact the manufacturers and ask them if they have a conversion kit available so that you can install it in your recliner.
The best thing about recliners is that you can adjust their parts separately which makes space for such modifications.
The basic things included in making a recliner to a power recliner are a body frame that will act as a skeleton of your recliner, one or more electric motors depending upon the size of your recliner and then some tools to adjust them.
Well, I must say that you should buy a pre-manufactured kit that is available for different recliners design to get the perfect finishing and durability.
While doing it yourself, make sure that you have all the tools that you need to do it perfectly.
All the designs have their respective setting so it is better to get a manual just to be sure about what you are doing.
Most of the work includes adjusting the frame into the upside-down body of the recliner and then tightening the screws so that it can stay fit with the recliner.
Then once it is done just adjust all the parts of the recliner as they were before and you will be able to enjoy the lavishness of a power recliner while saving a huge amount of bucks.
Read More Most Comfortable Recliners
Benefits of a Power Recliner:
There are too many benefits that one can get from a power recliner which makes it every house's essential item.
Let's take a look at some of these benefits that you can get from a power recliner at your home.😃
Power recliners last longer than a usual recliner because they are operated electrically rather than manual settings. Getting electrically adjusted lessens their chances of getting broken and thus they become durable.
These recliners are the best for old people, for the ones with back issues or other health concerns. Since with a power recliner, you do not have to do the hard work yourself. You just need to operate the power recliner and it will do the rest for you.
With power recliners, the settings are in your hands especially when you are the manufacturer of the recliner. So, you can easily convert your recliner into a power recliner by adding more angled positions into it up to your comfort.
Depending on the angle that you set your recliner at, your spinal cord gets to relax which enhances not only the spinal cord's alignment but it has an overall positive effect on your posture too.
Check out all the latest update about chairs available in the market from Chairs Finder
Summing Things Up…
Conversion of a recliner into something so beneficial and comfortable can be done within these few steps.
So, do try doing this at your home and you will see how it would change the me-time for you! If you have any further questions then shoot them in the comment section!
Related Buyer's Guide: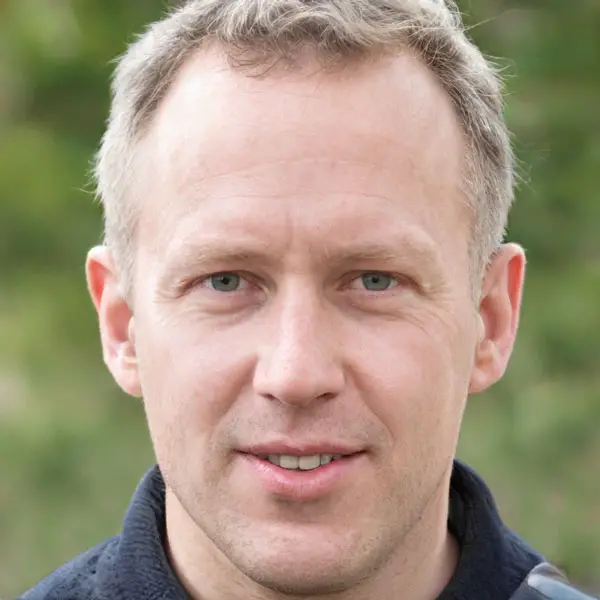 After sitting in a back breaking office chair for hours every day at his job, William Burch got the idea to start the Recliners Hunt website. William is focused on ergonomic chair design – as it is more important than ever today since we are spending more and more time sitting at our computers.