Real Relax Massage Chair Review – Affordable Massage Chair
Not everyone has the luxury to grab the massage chair, to ultimately attain a satisfying comfort level. You would probably have to spend a hefty amount, to enjoy the perks of it. 
But what if I tell you, there is a chair that can be bought at a very bargain rate, without putting a dent in your pocket. 
Obviously, you will fall for it.
But wait! It is not one size that fits all. 
Due to a budget choice, there are certain missing features and some unheard ones as well. So you better go through its review to finalize this deal of comfort.
To make things easier for you, we already did extensive research on the subject matter. Analyze, evaluate, and compare the product rightly, to craft this detailed Real Relax Massage Chair Review, which is the attractive choice for all those who are on a budget.
So without much further ado, let's get into the review;
Overview
If you are looking for a professional Massage chair, without spending a reasonable amount. Then we would suggest you leave this review right away. Because there is no such thing that exists to date, we are crafting this review. 
You will have to spend a hefty amount to enjoy luxury. Otherwise, there will always be some limitations you need to deal with.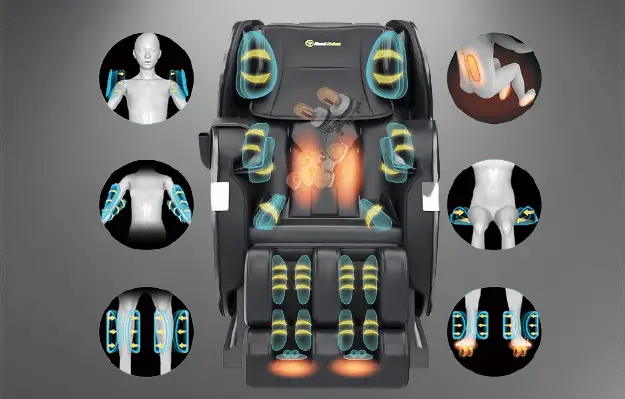 The offered features, design, and credibility of a real relax massage chair do not make it justifiable to claim it a professional massage chair by any means. Though, considering it to be a hobbyist chair would be the right thing to do. 
Are you ready to make a bet on it?
So, let's explore its features, limitations, and rest of the details;
Pre-Set Message program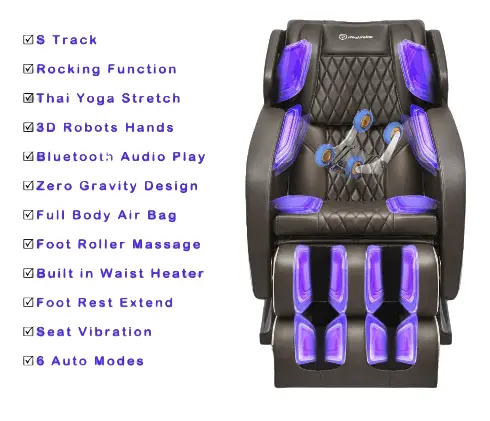 To fulfill the core purpose of the massager chair, it has been designed with 4 different Pre-programmed massage options. So that you can serve your body with the one that it is in need of. Switching in between them will be under your control, and enjoying all of these effects will be real fun for you. 
All these pre-set massage programs along with their respective movements and energy are mimicked by the professional therapists. Therefore, you can't expect a bad experience with this machine.  
For relaxation, recovery from injuries, rehabilitation, rejuvenation, we would recommend you bring this massage chair to your home. 
Satisfying Cushioning
No one can get the proper relaxation without the mechanism of cushioning. Therefore, a real relax massager is designed with 5 airbags in total. The best part is that all of them are strategically placed at the required points for serving the users with the maximum yet satisfying comfort level.
Other than that, there are 8 massage points that are designed to support the airbag's cushioning. Ultimately, maximizing the performance level. 
In a nutshell, the chair is designed perfectly in a way that you will get the best of the head-to-toe full body massage, in your desired pre-set programmed options. 
Zero-Gravity Feature
Zero gravity is the reclining position in the massage chair, which evens your overall weight for ultimately serving you with an enhanced comfort level. It's all about mimicking weightlessness that is good enough to provide you relief on all of your stress points. 
There is nothing better to make you free from mental and physical stress, other than the zero-gravity feature. More precisely, it aids in improving posture, getting relief from back pain, improving blood pressure, blood flow, enhancing flexibility, eliminating tension, anxiety, and making your sore muscles relax rightly and a lot. What else do you need?
Surely, there would be nothing more attractive relative to this feature. And for such a bargain price, this feature in a massage chair seems to be the perfect deal maker.
Extendable footrest
One can only enjoy, relax and feel comfortable on the massage chair that can accommodate him in a good manner. 
What if a 6 feet tall fat guy trying to fit in the 5 feet long massage chair?
For sure, you will find it hard to adjust it properly and experience the massage. In fact, he would end up with more stress on his shoulder, neck, and back. Who knows, he would also have to deal with the headache and the poor blood flow.
So isn't it better to grab the chair with the correspondingly spacious chair? Obviously, it is! 
But if you have made a mind to go with the real relax massage chair, you won't have to worry about such a thing at all. Because it comes with an extendable footrest so that the user can adjust the chair's accommodation as per his height and comfort level. 
You are 5 feet tall guy or 6 feet. Either way, this advanced extendable footrest has the credibility to serve you comfortably. 
Foot Roller
Most of the massage chairs are equipped with air massaging techniques. But it's not the case with the real relax massager chair. 
You will find a foot roller in it, which is integrated for more effectiveness. They help you to reduce tension, improve circulation, and relieve the pain.
Waist Heater
If you are the one, who always has complained about back pain. Then you won't have to worry about it anymore if grabbing a real relax massager chair. Because it is equipped with a waist heater, which is the perfect cure for your problem. 
It mimics the most effective heat therapy, to repair all the damaged muscles, improve the back stiffness, and giving you relief from the pain. 
VFD Display
Vacuum fluorescent display must not be a new thing for you, because of its popularity among all electronic devices.
But have you ever wondered, why it can be found in almost every electronic device such as microwaves and stoves? 
It is because of its effectiveness and user-friendly design. They bring ease to the overall operation by providing a display, which is easy to navigate. 
Therefore, Manufacturers have equipped this massager chair with the VFD screen display. So that even if you are new to the massager chair, you can still be able to operate it, adjust it, and navigate different available options like pre-programmed massaging options.
Convenience
To enhance the convenience level associated with real relax massager chairs, manufacturers had desired to not leave any stone unturned. Hence, they also integrated the casters at the bottom of the chair. 
Though, they work only best on the hardwood floors and rug area because of the low clearance. 
Limitations
Because of being a budget choice, there are certain limitations associated with the chair, which must not be neglected when making a final decision about your purchase. 
So here they are;
Most of the massager chairs that you will find in the market will have the massage track installed in them. Some will be equipped with the S-Track or some will be with the Hybrid L/S Track. But unfortunately, a real relax massager chair has none. 
All the 8 massager points are stationary, and even the massage head is fixed, which makes the thing a little bit unconventional and less effective. You won't be able to adjust them by any means. 
If your body shape is not compatible with the chair, the massager points will never hit on the right spots to serve you with its core purpose. And once you start its operation, due to no roller, it will not adjust the massage heads in the right way but will leave you surprised. 
So better to check it out from that perspective as well. Otherwise, the rest of the featured rich nature will not be of any help. But if you are willing to bear with this limitation, there would be no better bargain option to avail.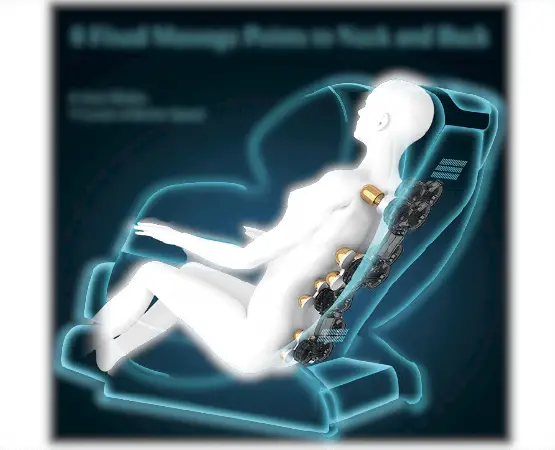 Pros
Economically priced 

Right fit for both smaller and taller users because of its extendable footrest and foot rollers

High Built quality

3 years of warranty Shows their trust in the quality of the chair

Installed Casters for ease in moving

Advanced yet satisfying clip armrest

VFD Screen display

Waist heater
Cons
Comes in 2 different packing

Has to be assembled

Can't adjust the width and height of user accordingly due to the lack of body scan feature

Only 4 Pre-set programs are there

The massage head is stationary
Final Thoughts For Real Relax Massage Chair Review
There are a lot of core features associated with the real relax massager chair, but the reasonable price tag is the most prominently appealing one. You won't get such a good deal under this price range, so if you are ready to live with its limitations. We would highly recommend you to grab it, without any second thought.
Whereas, the limitation makes it a machine for the very smaller segment of the market. Only the person with a tight budget will be getting the most out of it. Therefore, you need to assess your requirements, budget and comparing them with the offered machine, to make a final decision.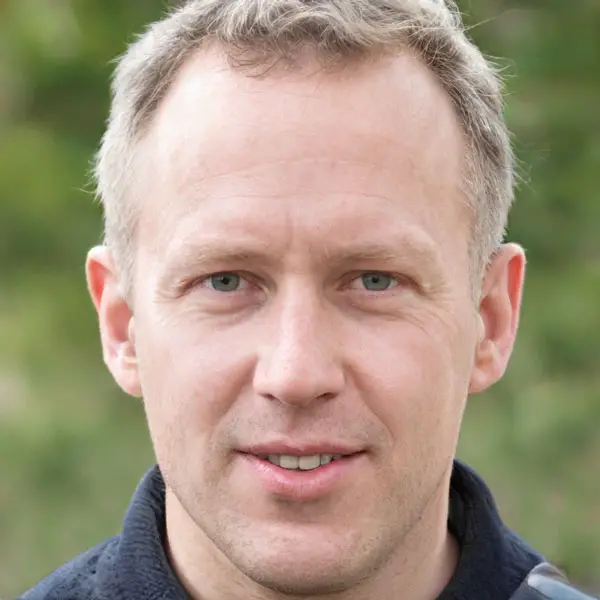 After sitting in a back breaking office chair for hours every day at his job, William Burch got the idea to start the Recliners Hunt website. William is focused on ergonomic chair design – as it is more important than ever today since we are spending more and more time sitting at our computers.