You are planning to move into the new location, or just want to shift your power recliner to another room in your house. Either way, you need to be very careful doing so, because of it being prone to easy damages and heavier in weight.
Otherwise, the damage can put a serious burden on your pocket, which you would definitely don't want to deal with.
Therefore, exploring all the possible ways on "How to manually move a power recliner?" must be your priority before starting the process. And luckily, this post is here to serve the same purpose.
Just go through the processes and possibilities, explained in this blog post and act accordingly to make your moving journey less complicated.
Here we go;
How to Manually Move a Power Recliner? [Step By Step]
Power recliners being different from manual recliners and having much more technical and electric parts are less likely easy to move from point A to B. The basic reason is that additional parts make it heavier, comparing to the manual one.
But this is not enough to scare us, we are ready to get the work done!
Have a look;
There are 2 possible ways to manually move a power recliner, including;
By disassembling your Power recliner
Without disassembling your power recliner
We are going to explain both of them in detail, where you will be allowed to choose any of them as per your preference. Whereas by disassembling, you can do an easy movement, but do not necessarily need to disassemble it.
Tools Required
Just garner few tools, and ensure them by your side before starting the process to keep it going smoothly.
Here's what you will need;
A moving blanket
Straps
Measuring tape
Plastic zipper bag or any container
Flat-blade
Screwdriver
Manually Move Power Recliner By disassembling it;
This method of moving your power recliner to a new location breaks down to the following steps.
Remove the backrest
Remove the seat
Unfasten the Latch
Remove footrest
Move the recliner
Re-Install Everything Back
But how you are going to perform each of these steps? Let's dig into it;
Check out the video of entire step, if you can't bear the plain text!
Remove the Backrest
At the very first step, you have to work on removing the backrest of your power recliner. And to do so, you are supposed to bring screws out from either side of the headrest, to ultimately free the headrest. Then proceeding to unhook its latches, and flipping it over, while removing the backrest of your recliner.
Remove the Seat
To remove the seat of your recliner, you have to get access to your recliner's suspension support, which can be done by lifting up its arm. And Right after doing this, you need to pull out 2 things including; siding and the hinge mechanism.
But that's not all;
You also have to undo the latches from the backrest, while lifting up a seat a little bit. This way, you will get the seat out of its position.
Unfasten the Latch
Now is the time to unfasten all the latches that hold your recliner together. And to pull out the loose screws and bolts, which are under the lower part of your recliner and the one that connects the arm and the frame base of the recliner.
Further, you can also disconnect the latch that is used to keep the chair stay at its position, by just pushing the button, placed at the back of the futon's head. Ultimately, to slide out the chair.
Remove footrest
Nothing more to do, just separate the footrest from the chair by pulling out the screws that are connecting both of them.
Move the recliner
As you are done with disassembling the chair, now you can easily move the chair to the new desired location without worrying about the heavyweight and the possible damages.
Re-Install Everything Back
Right after moving your power recliner to the desired location, you will have to re-install everything back to the recliner to make it operational once again.
Keep in mind, you must not delay or sleep on re-installing the recliner, and must be re-installed instantly.
The process is not much harder, as you just have to reverse the disassembling process for assembling it back. However, while installing the things back, you have to be extra careful and conscious.
You must be taking pictures during the disassembling process, and take help from them, while re-assembling it.
Here's a quick look at how you can get it done;
Ensure your recliner to be in the middle of the room
Bring all the necessary equipment/tools, and the recliner's taken out screws and brackets along with all the other parts.
Spot the right positions of brackets and place them appropriately
Start inserting the screws in all places, where they were before
Insert screws, while ensuring the brackets to be not shaking
Make sure every part has been installed back to the recliner and no screw or bolt is left out during the process.
Moving Power Recliner without Disassembling:
In case, if you don't want to get involved in disassembling or reassembling your power recliner. Here are the steps you need to follow;
At this stage, you will be planning, and mapping the entire process and route to your mind. Technically, you will be preparing yourself mentally.
Mapping the process means, deciding where you will be re-locating the recliner and what will be the resources you will be in need of, or how many people do you need by your side according to the recliners weight for lifting it up.
In this step, you won't be doing anything physically, but just stressing your mind for planning the entire process.
The safety of your recliner is important more than anything. Therefore, you can't just randomly load recliner on your vehicle and start moving to the new location.
You better invest some time in wrapping up the recliner with any best plastic padding or wrapping. Doing all this will save your recliner from getting stained or damaged during the journey.
Being heavier, you just can't lift it up easily by yourself only. You will always be in need of someone as a helping hand to manually move your power recliner.
Whereas, the number of people you will need depends on the weight of your recliner. Usually, 2-4 friends of yours can help you out with it.
If your friends are not having spare time, you can also hire any of the moving companies to help you out.
Yes! We know, it will get pricey. But all of your headaches and the risks will be eliminated instantly.
Load and Move your power recliner
Now only the step of loading and moving a power recliner is left, in which you will only be concerned about having a truck that can provide a comfortable space and position to your recliner.
Moreover, there should also ensure something to support your recliner's sides and corners to keep them stick and safe in a static position while traveling.
Final Thoughts
Hopefully, going through this detailed guide on how to manually move a power recliner, has cleared all of your doubts, and provide you with a clear path to get the job done.
And moving your power recliner may not be scaring you anymore, as the steps explained are simple to follow. Now just garner the tool and move to your new location, without worrying much about the process.
However, if there is still something daunting, you can comment down below, and we will get back to you as soon as possible.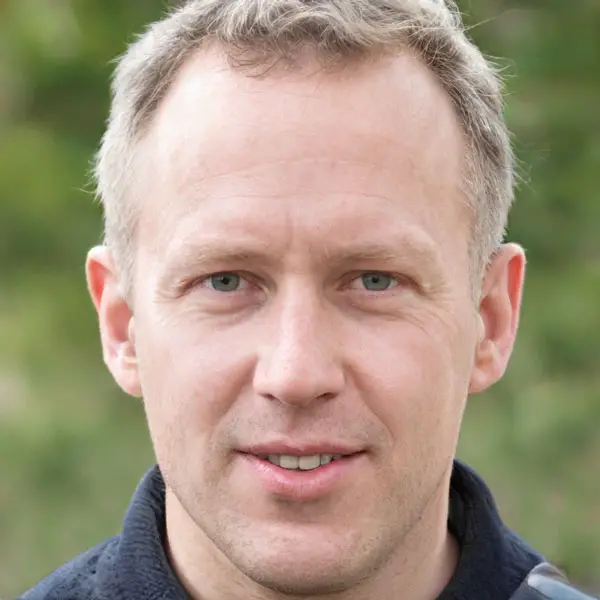 After sitting in a back breaking office chair for hours every day at his job, William Burch got the idea to start the Recliners Hunt website. William is focused on ergonomic chair design – as it is more important than ever today since we are spending more and more time sitting at our computers.