Microfiber being affordable, durable, and to some extent stain resistant, has grown rapidly to be the first choice as the recliner's upholstery. And if you have got the one, there are the chances that you have fall for it due to the exaggerated claims of the salesman for it to be the best stain-resistant.
Whereas, the reality is that, it is stain resistant, but not the best one. You have to keep it maintained to make it stay with its shine, which we are sure was not told to you while pitching you a microfiber recliner.
Not to worry much, because the Good news is, cleaning a microfiber recliner is fairly easy.
Even if you are new to this, and know nothing, just going through this post will make you learn everything on "How to clean a microfiber recliner?†within no time.
So let's get right into it;
How to Clean a Microfiber Recliner
Every microfiber recliner comes with a code, explaining which soap or detergent you can or cannot use in the process, which you must consider spotting before starting a cleaning process.
The code can be found anywhere on the recliner, but mostly found on either bottom or below the cushion. But for any reason, if you can't find it on the cushion or anywhere else, better to look at the pamphlet that comes along.
Your code will be from any of these letters; S, W, SW, or X.
Here's what their interpretations are;
S: You are allowed to use the solvent-based cleaning agents for your recliner
W: Water-based recliners are preferred for your recliner
SW: You can opt for any cleaning agent either water or solvent base
X: Only the vacuum should be used in the cleaning process
What if my recliner has not stated the cleaning code?
In such a situation, we would suggest you rely on solvent-based cleaning agents because water base agents were found guilty of leaving water stains or rings behind on such recliners.
Step by Step Process of Cleaning a Microfiber Recliner
Scoop out the Dirt and Junk
Remove all the removable seats and cushions (if any), and start scooping out the dirt and the junk from crevices, that resides time by time.
Prefer not to use any vacuum at the start, and get it done only with your hands. Because you don't know, what will come out of it, there could be a thing that can get stuck in your vacuum cleaner.
Vacuum the recliner
Microfiber is the type of material that does not let its accumulated dirt, to go out easily. Specifically, rubbing out the hairs and dander from the microfiber requires a vacuum cleaner.
Therefore, as soon as scoop out the dirt and junk with your hands from crevices. Start vacuuming the recliner from every possible side to remove all the dirt, hairs, and dander from it.
Here's an optional step:
Though vacuuming the recliner will do much of the job, but if you have spare time and want your recliner to be cleaned perfectly. You can also brush the recliner before vacuuming it.
Remove the stains
At first, you need to spot dirties and tough stains, and have to work on them according to the code of your recliner.
Here's a cleaning process for each code;
Read About Best Recliner For Sleeping
Code S states that you are allowed to use only the solvent-based cleaning agent, which means you need rubbing alcohol or waterless cleaning solvent by your side. Along with the spray bottle, Stiff bristle brush, and the sponge or clean white cloth.
Fill the spray bottle with your cleaning solvent, spray the stained area properly and start scrubbing the area with the help of a cloth or sponge. Keep doing this until the stain gets removed. Once you are done cleaning all the stained areas, brush the fiber gently for re-fluffing it.
If your code is W, you are supposed to have a water based-shampoo, dish soap, foam upholstery, brush, and the sponge by your side, to ignite the cleaning process.
Make a mixture of water-based shampoo, dish soap, and foam upholstery within the water. Squeeze the sponge in the mixture and rub it on the stained area, until the stain gets eliminated.
Once, you feel the area to be cleaned, you can use the clean water to rinse the same area and the brush to re-fluff the fabric.
For the recliners, having W-S code, there are not many restrictions to be followed. You can use any of the methods explained before for the S code and W code. But for better effectiveness, you have to choose between any of the aforementioned cleaning methods, according to the stain type.
We would suggest you rely on the water and soap usage if the stain is something like baby food, dog drool, mustard, or wine. Whereas, in case of the stains like grease, oil, the solvent-based agent will perform in a much better way.
These kinds of recliners are meant to be used more consciously and carefully, as you are only allowed to vacuum them. For this type of microfiber, if it's possible, you should vacuum the day.
Clean the Rest of Recliner
Once you are done with removing all the tough stains, now is the time to work out on cleaning the rest of the chair, to make it shine like a new one once again.
To do so, Vinegar is the only and the best cleaner to be used. Bear in mind, you don't have to apply it directly. Instead, grab a spray bottle, fill it up with the warm water all the way up to its 3 quarters, and then add the distilled vinegar to it.
Keep spraying the rest of the recliner, while scrubbing and brushing the microfiber with a new yet unused shoe shiner. This way, you will make your recliner like a new one, as all the dirt, stain, hair, junk, and dander gets wiped off during the process.
Re-Vacuuming the recliner
Well, there is no need to re-vacuuming your recliner, as the aforementioned steps are more than enough to turn your dirtiest recliner into the newly shined one. But if you want to, you can Re-vacuum your recliner, one last time to let the stuck dirt or hair get removed, if any is left behind.
Final thoughts
After going through this detailed post on "How to clean a microfiber recliner?" you must have learned everything about cleaning your chair and can clean it by yourself from now on, without feeling hesitant.
But despite knowing the process, it's always better to prevent a problem. Therefore, we would suggest, get professional treatment for your recliner to keep it protected for the next time. So that, you won't even have to get involved in this easy cleaning job.
Other than professional treatment, you can also apply the treatment by yourself, only if you know, which treatment is to use, and either it goes with your chair's tag or not.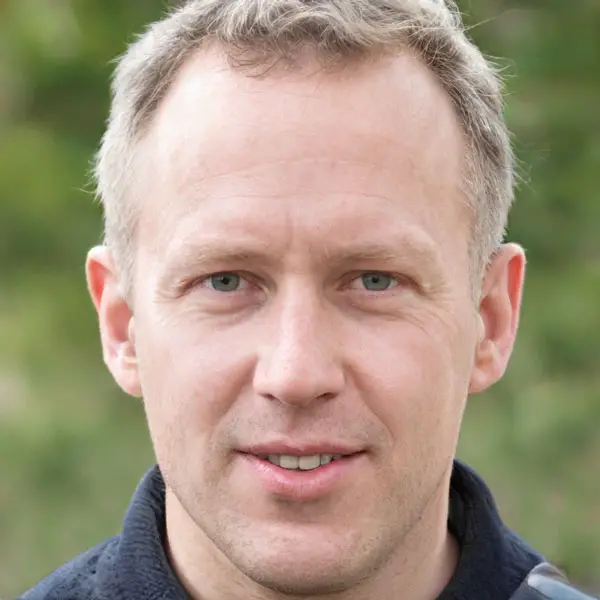 After sitting in a back breaking office chair for hours every day at his job, William Burch got the idea to start the Recliners Hunt website. William is focused on ergonomic chair design – as it is more important than ever today since we are spending more and more time sitting at our computers.