Massage therapy is the most ancient way to relax and repair your muscles, which is still applicable today. Even it has been improved and has introduced many new techniques to improve your wellbeing.
You can't imagine the countless benefits that are associated with massage therapy, as it could help you in many ways. It can be used to relieve stress and anxiety, lower back pain, headache, and pain from other parts of the body, reducing muscle tension, and improvising your flexibility. Interestingly, its benefits are not limited to these aforementioned points only; it goes beyond that—the reason why massage therapy is used as integrative medicine now.
Fortunately, people have started realizing its importance and often get it. In fact, without having any medical issues, people visit their nearest clinic and get massage therapy just to be more relaxed. You must do so.
But the dark side of the story is this; you are supposed to get it in the luxurious spas, health clubs, clinics, and hospitals. And in this era managing time to visit those facilities is really hard, as we all are occupied with the busy schedule all the time.
When you get the time to visit them, taking an appointment as per your free time becomes another challenge.
The good news is that we are lucky enough to have a solution for this challenge, to avoid sacrificing our wellbeing and always remain in stress, which is mobile massage therapy.
However, being new to many people, it is the ignored way to get a massage. That's why we are crafting this guide about Mobile Massage Benefits, to make you aware of it. Ultimately, helping you to stop compromising on your health while showing you the right way to fix it.
Let's look into it;
Mobile Massage Therapy Benefits
Easy Accessibility
Mobile massage service has made the accessibility to massage therapy much easier and convenient. You do not have to cut down the important meetings from your TO-DO List just to visit the massage therapist. Or to struggle in appointing a therapist as per your own free time.
You can contact the mobile massage therapists; they will make the appointments as per your proposed schedule and will come to your doorstep to make you relieve stress and feel relaxed.
The experience that you get with only this benefit of mobile massage is incredible that you can't get from spas and clinics in any way.
Perfect for elders and disabled people
There are many reasons for which a person struggles to reach the clinic or the SPA health club, and being a senior or disabled is one of those. Even for such persons, going to get a massage and coming back home can cause more damage than serving them with a benefit.
Therefore, Mobile massage therapy becomes a perfect solution for those to help them avoid traveling and getting a massage right at the comfort of their home. This way, elders and disable person tends to get the best out of massage therapy.
It prevents stress and saves time
If somehow, you managed to get the appointment in your free time. You will have to travel to them, which causes a lot of time wastage. And due to the increasing number of vehicles on the road, it has drastically increased the time consumed to reach your desired location.
And the stress of traveling also makes you tiresome unknowingly. Imagine you leave for home after getting a massage, and now you are stuck in traffic, or the slow traffic makes you waste a lot of your time. Surely, it will vanish the effects of massage to a great extent.
On the other side, there is no such issue you need to deal with, and even it saves you a lot of time that can be used for any other productive work. Not to mention, along with the time, it also helps you to save the parking fee.
Enhanced relaxation time
This Mobile massage benefit is somehow connected with the previous ones, as you do not have to travel to get a massage, you do not have to reschedule your work to get a massage, and it can be done in your free time. Mobile massage therapy helps you to have more time for relaxation.
And do you know what?
This ultimately helps you to yield the most benefits out of your investment. If you don't believe it, we would suggest, to try both ways of getting a massage, and you will surely feel a major difference in their results.
Get a massage from the best therapist.
No one can deny the benefits of mobile massage. Therefore, if a person is failing to get the appointment from the therapist, he loved to, in his free time. He will surely move on to the next one.
But this is not the case with the Mobile massage; you can get the message from the best therapist of your choice, in your proposed time, to have peace of mind and the best out of your deal. How favorable it is, isn't it?
Final Thoughts
Getting a massage is no more struggling; everyone can get it without worrying much, with just approaching the right mobile massage service provider. And prominently, the benefits of mobile massage service are more than the conventional way of doing this.
We would suggest you don't waste time contacting spas, health clubs, or clinics for setting up appointments with the best therapist and rescheduling your workload to get a massage. Rather navigate to the best mobile therapist and request them to serve you as per your availability.
The concept of mobile massage might be new for you, but it holds perks more than your imagination. Though you can still rely on the conventional way, yet mobile massage will be more suitable if you want to save time, reduce the stress of traveling, and if occupied by a busy schedule.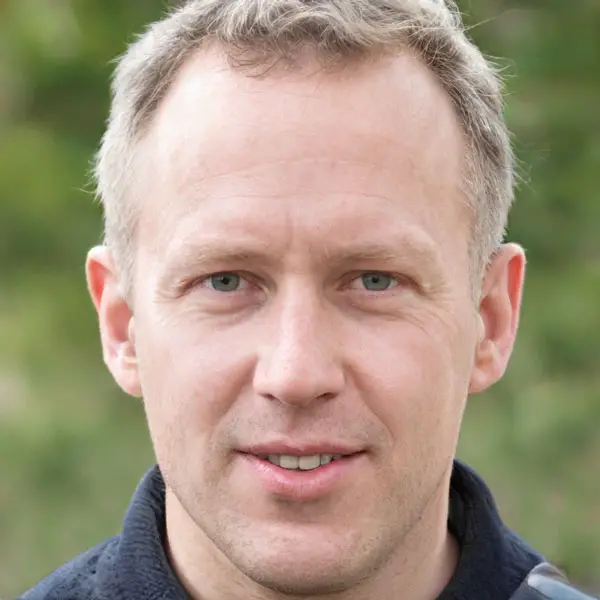 After sitting in a back breaking office chair for hours every day at his job, William Burch got the idea to start the Recliners Hunt website. William is focused on ergonomic chair design – as it is more important than ever today since we are spending more and more time sitting at our computers.