Sitting on an office chair continuously, for around 6-8 hours straight, is not at all a piece of cake. And especially if your body is not supported by some special kind of comfortable chair.
So much so, that an ergonomic office chair can even prove to be a source of pain. But not that literally, because if you follow the right pattern to sit and maintain your posture, then ergonomic chairs can prove to be the best option for long sittings as well.
So to add it all up, ergonomic chairs are a must at your workplace to ensure healthy working hours. Moreover, you can place such amazingly designed chairs in your home as well.
With that being said, let's now find out the core reasons behind the importance of sitting in an ergonomic chair. In simple words, let's dig a little deeper to see why ergonomic chairs are important!
Find out Which chair pewdiepie uses to get a better idea about the ergonomics of gaming chairs for gaming vloggers.
So, without further ado, let's get started:
What is an Ergonomic Chair?
Before we get into any other discussion, let's just ponder on the fact that what makes a chair ergonomic; or what are the things that can be listed as the essentials of an ergonomic chair?
So for that purpose, let's just have a look at the list down below, which includes the factors that make up an ergonomic chair:
Posture Maintenance:
An ergonomic chair makes sure that while you sit in it, your body posture retains normal and natural. You won't need to keep adjusting constantly in an ergonomic chair, as it is perfectly designed considering the human body posture in mind.
Comfort:
Secondly, an ergonomic chair keeps up the position of a person to the level of comfort as well. Unlike the other comfy chair, the ergonomic chair ensures uprightness alongside providing cosiness and relief to the body.
Support:
Most important of all, an ergonomic chair will give support to your back and neck. The major dilemma of long-sittings having developed back and neck strain by the end of the day. So in this regard, ergonomic chairs have got your back.
Health:
Last but least, another priority of an ergonomic chair comprises the health of a person. So this kind of chair will help your body to circulate the blood properly and to maintain the balance of your body to avoid any strain in muscles.
So this was all about the factors that add up to make an ergonomic chair. If you want to avoid daily fatigue after long-sittings, then make sure your chair has all of these qualities in it.
Now, let's get down to the detail of the advantages of an ergonomic chair, which help to increase its importance. That said, here we go:
Benefits of Using an Ergonomic Chair – The Plus Points
As we've already discussed that ergonomic chairs are specially designed for offices and also for home use to keep your body fully supported for long sittings. Moreover, it keeps your body posture right, to protect you from back pain and fatigue.
So in a similar context, there are several other or interlinked benefits of using an ergonomic chair, apart from those mentioned above. Moreover, the perks of sitting in an ergonomic chair also include fast brain-working.
This is so when your body is at a specific posture, with your neck and back at a proper rest, then the extra pressure on your joints and limbs reduces. Hence you get to sit and work for long without getting exhausted.
With that being said, an ergonomic chair will give you different adjustability options as well. It is for a fact that not everybody has the same size. So the body posture of people also varies accordingly.
Hence the benefit of an ergonomic chair is also that you can have the chair adjusted according to your size.
How it Help the Little Ones?
While people whine about the problems of adults that they need a proper seat to spend time in, many ignore the fact that children also require the same. As in they spend a lot of time in school.
The importance of ergonomic chairs in this regards is that it alters the learning environment of the students. Besides, sitting in a balanced chair and not often adjusting oneself can help the children a lot to focus in the class.
Usually, the furniture in schools focuses more on aesthetics, instead of the biomechanics of the children. But these ergonomic chairs also enhance the muscle-functioning of the little ones.
Some Last Words
So these are some of the major benefits that adults, as well as children, can have while sitting in an ergonomic chair. You must opt for this healthier option as soon as possible and turn your long-sitting experience upside-down!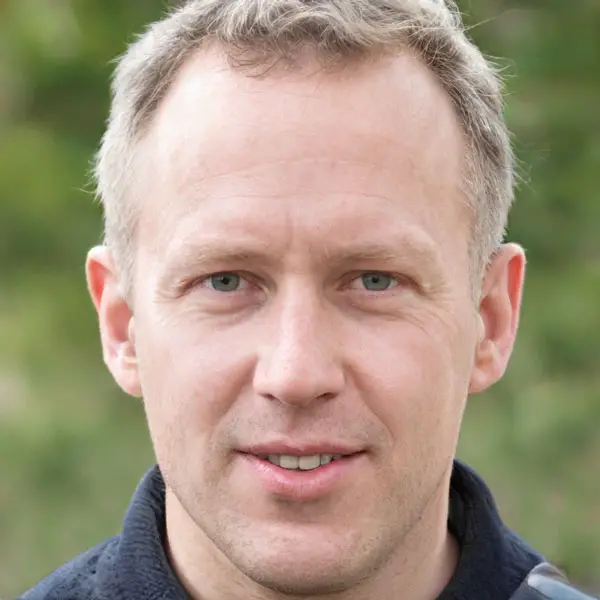 After sitting in a back breaking office chair for hours every day at his job, William Burch got the idea to start the Recliners Hunt website. William is focused on ergonomic chair design – as it is more important than ever today since we are spending more and more time sitting at our computers.